Beautiful and Responsive Design
Is your conversion rate low on landing pages??
Our professional experts help you.
Call Us  +1 (818) 357-5727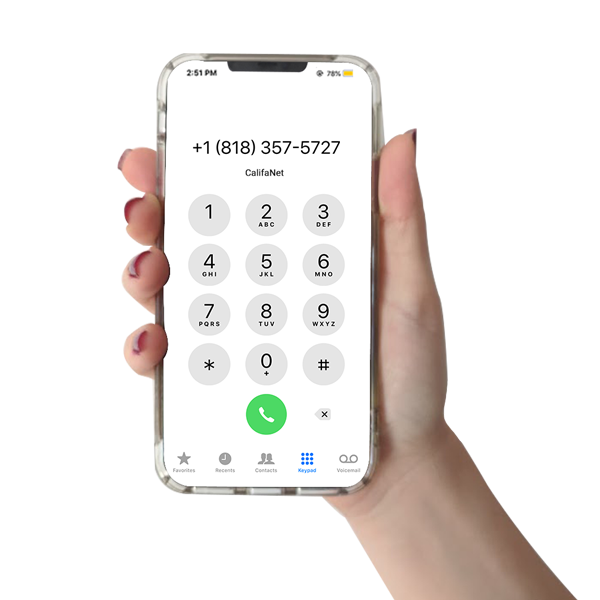 Is your conversion rate low on landing pages??
Our professional experts help you.
Call Us  +1 (818) 357-5727
Create Responsive Landing Pages
a landing page is a standalone web page, created specifically for the purposes of a marketing or advertising campaign. It's where a visitor "lands" when they have clicked on a Google AdWords ad or similar.
Integrate with Your Marketing & Ad Stack

Fully mobile-responsive designs

Subscribers turned into customers
Create an Amazing Landing Page Experience with CalifaNet
CalifaNet is an end-to-end solution for creating personalized post-click landing pages at scale. Create. Personalize. Experiment. Win.
Why you need a landing pages?
The main reason for this is that targeted promotion or product specific landing pages are focused on a single objective that matches the intent of the ad that your visitors clicked on to reach your page.
different between a website and a landing page
Although you might use some of the same information you put on your homepage, a landing pages should only have content that is specific to the offer, product, or service that you are trying to promote. Unlike organic traffic to your homepage, you know what ads and search terms brought your visitors to your landing pages.
One of the best companies I have worked with. They are very professional, I am very much impressed with the way they talk. Thanks guys for making my website more reliable and convenient so that people will know my restaurant in much better way.
Awesome service. I was very pleased to work with one best, my agent. She really went out of her way to clarify my doubts, helped me understand how the program worked and explained it all very well. Nice people and find the right option for me. I really appreciate their work, such a great services you provide guys in reputation management, online security, and many more online services.
CalifaNet has a very knowledgeable team, offers a pretty good range of options. They're also extremely easy to contact. One more than one occasion they've accomplished exactly what I was looking to get. I would highly recommend CalifaNet…!
I and my team were struggling to figure out the issue with our company website for months. Even after much effort, we could not get the desired amount of traffic or any visible results from our efforts. We then approached CalifaNet and their experts solved our problems within a month.
Your advice about our marketing strategies and the way we should attract clients was helpful.
If you are looking for a firm that can help you in creating a Custom Website or Digital Marketing services then look no further. The level of service, attention to detail and end results are second to none. I will use CalifaNet for any and all future branding and design needs!
Fast and EASY contact with you. I will use CalifaNet for any and all future branding and design needs! Thank you!!
What is the point of a landing page?

A landing page is a page on your site that is designed to convert visitors into leads. A landing page is different from other pages in that it follows both of these criteria: It has a form that allows you to capture a visitors information in exchange for a desired offer.
Get In Touch & Get Started Today.

As a leading web design and development company, we provide experienced designers and developers to take your online presence to the next level. CalifaNet's portfolio and client list speak for themselves. If you're looking for help with website development services and technologies such as Website Designe, Dropshipping, Digital Marketing Web, we're the experts you want to talk to.