Increase Conversions with Landing Pages
Do you want to create responsive, focused landing pages?
Our expert team at CalifaNet can help.
Call Us +1 (818) 357-5727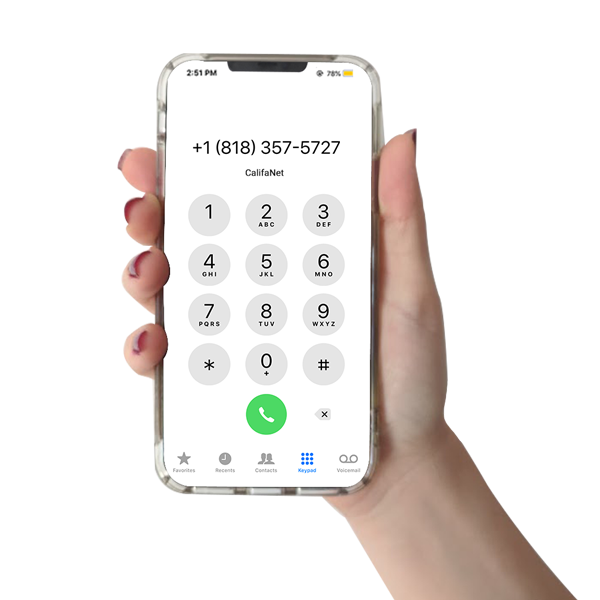 Do you want to create responsive, focused landing pages?
Our expert team at CalifaNet can help.
Call Us +1 (818) 357-5727
What is a Landing Page?
You may be wondering, what is a landing page? Well, this a specific webpage on your site that's designed to turn a customer's interest into a lead. In other words, these are pages that a customer will 'land' on when they click on an advert. They'll provide specific sales copy and they offer a way for customers to act. Therefore, landing pages are all about converting customers into leads for your business.
Integration with Ad & Marketing Campaigns

Enjoy responsive webpage design for any device

Turn visitors into life-long customers
We Create and Optimize Landing Pages for Maximum Lead Generation
If you're running an advertising campaign, you need landing pages. At CalifaNet, we know what makes customers click. We've gone over the landing page definition. Therefore, it's now time to go deeper and show you how we can really help you. With our expertise, you can make sure that you create personalized landing pages that actually convert. Don't waste your time trying to design your own. That is to say, work with our specialists for landing page optimization and beat the competition. 
Why do I need Landing Pages?
We love this question. The simple answer is because landing pages capture leads. They don't mess around. They're not complicated. They have one goal and that's to encourage customers to enjoy what your campaign is offering. There's limited navigation, just one webpage of information and a customer can act on it. That's it. Therefore, while landing pages are very simple, they're also very successful.
So, yes; every business does need landing pages if they want to capitalize on their ads. A lot of companies fail because they try to make them complex. They really don't have to be. Customers want to know what the next move should be. They're already interested in your brand since they clicked on the ad. Consequently, it's the best time to get their details and take it further.
What is the Difference Between a Website and a Landing Page?
Companies expanding their business using digital marketing often get webpages and landing pages mixed up. While you may have similarities between your webpages and landing pages, they're designed for different purposes. In addition, they don't really link together either.
On a landing page, visitors are coming from clicking on an advert. They're 'landing' on this page to see something specific, such as a product or offer. They're moving down the conversion funnel and they've only got this one campaign in mind. This is unlike visitors to your website that'll often explore but not always buy. They may just be there to find out information and not make any decisions just yet. Thus, webpages and landing pages serve different purposes and getting it right is important.
One of the best companies I have worked with. They are very professional, I am very much impressed with the way they talk. Thanks guys for making my website more reliable and convenient so that people will know my restaurant in much better way.
Awesome service. I was very pleased to work with one best, my agent. She really went out of her way to clarify my doubts, helped me understand how the program worked and explained it all very well. Nice people and find the right option for me. I really appreciate their work, such a great services you provide guys in reputation management, online security, and many more online services.
CalifaNet has a very knowledgeable team, offers a pretty good range of options. They're also extremely easy to contact. One more than one occasion they've accomplished exactly what I was looking to get. I would highly recommend CalifaNet…!
I and my team were struggling to figure out the issue with our company website for months. Even after much effort, we could not get the desired amount of traffic or any visible results from our efforts. We then approached CalifaNet and their experts solved our problems within a month.
Your advice about our marketing strategies and the way we should attract clients was helpful.
If you are looking for a firm that can help you in creating a Custom Website or Digital Marketing services then look no further. The level of service, attention to detail and end results are second to none. I will use CalifaNet for any and all future branding and design needs!
Fast and EASY contact with you. I will use CalifaNet for any and all future branding and design needs! Thank you!!
The Focus is Converting Traffic
The main aim of a landing page is to convert traffic. They're an extension of the ad and the campaign you're running. They're direct and don't contain links to take your audience anywhere else. The focus is completely on lead generation, keeping them on the page and encouraging the next step. On the other hand, webpages allow you to move around between different types of information that interest you. They're more general, with the hope of you buying but it's not its sole purpose. Your website is more like a resource.
The confusion sets in when a website and landing page contain the same information. Of course, this can happen. It's still about your brand and business. But landing pages have tunnel vision; they only provide you with details that encourage you to try a product or service. Again, it's specific and has one goal in mind. There are more call-to-actions (CTAs) and heavy encouragement to fill out a form, call the team or sign up for a free evaluation.
But the truth is, you don't need to know all the details about landing pages. You can put your trust in a web design and development company like us. We know exactly what we're doing.
Do Landing Pages Really Matter?
A lot of your customers will come into contact with your brand through ads online. They're hooked by the images and powerful marketing. But a landing page is going to be the first interaction they have with your company. It's going to be the best opportunity you have to nurture leads. Thus, you've got to provide value and a clear next step for your audience; you only get to make a good first impression once. Your landing page can be the start of a customer's journey. In a crowded marketplace, landing pages are your way of reeling in new customers.
Encourage More Sales
These types of pages have great conversion rates. When they're valuable and responsive, you can enjoy qualified leads and set your strategy in motion. You can promote the new products and services you're offering and get the word out about your brand. Landing pages are clear, concise and to the point. It's about leads, leads and more leads.
It doesn't matter what your business goals are this year, CalifaNet can help you achieve them. Whether you want to increase your sales or showcase a new service, professionally designed landing pages can support you. We have a team of experts that design, test and optimize landing pages for results. With CalifaNet, you can enjoy responsive landing pages that convert.
Get Started with Your Landing Pages Today
Here at CalifaNet, we have an experienced and skilled team of designed and developers that can help you build your business. It doesn't matter whether you're a new start-up or established in your sector, we have the expertise to take it up a notch. We're a leading web design and development company, with a successful portfolio to match. We create landing pages that are valuable to a customer and point them to the next step. We're talking about converting into a lead. If you want to transform your business, talk to us!