Connect with customers and build a life-long relationship
Is it time you had invested in an email marketing campaign?
Our marketing experts can assist you.
Call Us +1 (818) 357-5727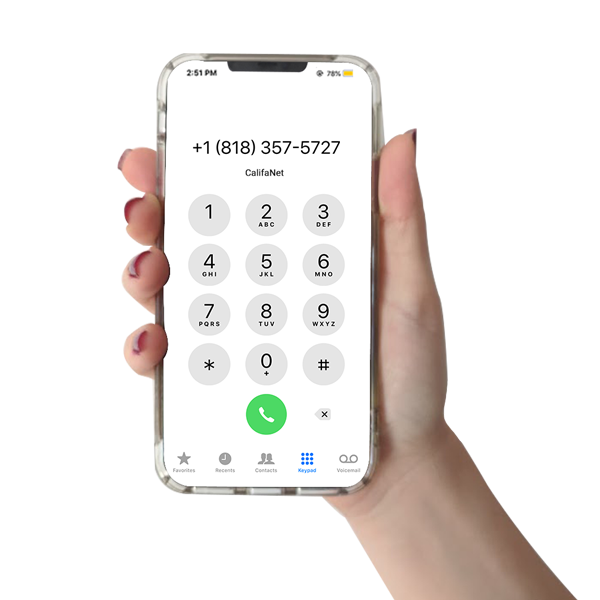 Is it time you had invested in an email marketing campaign?
Our marketing experts can assist you.
Call Us +1 (818) 357-5727
Engage Customers with a Newsletter
Everybody checks their emails. From millennials to seniors, everyone regularly reads their inbox during the day. So, why not capture their attention with an informative and fun newsletter?
An email newsletter is a popular tool in an email marketing campaign. It's a great way to update your audience with upcoming promotions, new products, and general news. It's an unobtrusive way to boost engagement and softly push customers into making buying decisions. Email newsletters are cost-effective and keep you in touch with new and established customers alike.
With our expertise and years of experience, we know what really works. We get to know every business before we begin with campaigns. This allows our email marketing services to give your business the boost it needs. This includes creating appealing newsletters that convert. We're an email marketing agency that's sales-driven and can support your business needs.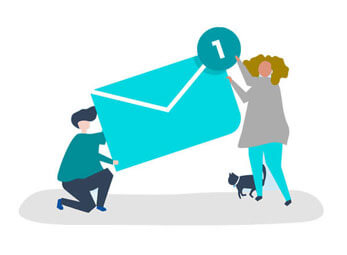 Personalized content for your audience

Target your preferred customers

Includes subscription segmentation

Become the expert in your industry
Targeted Email Marketing
Most people simply delete generic emails. They don't want to waste their time reading something that they're not interested in. Of course, this isn't good for your business. Therefore, you need something that's going to grab their attention. Jump out from their inbox. Entertain customers. This is where targeting email marketing comes in. You can send personalized email campaigns directly to a subscriber's inbox. The contents are customized to their behavior, location and other important characteristics. It's a fantastic way to build relationships since you're sending customers something they want to see.
Targeted email marketing enjoys high click-through and conversion rates compared to other types of marketing. It's also a way to improve customer retention and prevent subscribers from leaving. For example, sending birthday offers or abandoned shopping carts encourages them to check out your products again.
Email List Segmentation
We find that a lot of businesses don't segment their email lists. This could be where you're going wrong. Thus, it's time to change things up. Sending personalized emails lets customers find the information they want. For example, you can send out emails based on buying behavior or location. It's like that email was sent personally to the recipient. They can feel special. So, with CalifaNet and our email marketing services, you can make sure that your campaign is successful. We ensure your most valuable channel targets customers to boost ROI.
Be Smart with Your Email Schedule
Let's be honest, nobody wants to be bombarded with emails at all times of the day. This is a sure way for customers to simply delete the email without reading it. You could have the best newsletter or email marketing campaign and it wouldn't get a lot of attention. But if you have a good schedule, this is going to change the game.
It's all about being smart with your time schedule. At CalifaNet, we can the best moments to suit every customer's lifestyle. It's about finding that optimal time that they're going to engage with your content. When you choose a good moment, you can generate leads. We make sure your email marketing is regular and consistent. But we don't overload customers or clog up their inboxes. We work on maximum engagement for lead generation.
Avoid the Blacklist
The last thing you want is for your emails to be blacklisted. This can really damage your business and your customer engagement will slump dramatically. Emails will eventually become spam if they're being ignored or get reported as spam by visitors. At CalifaNet, we make sure this doesn't happen to you.
We stop targeting subscribers who aren't engaging with your content. If they don't show signs of activity, we stop. Instead, we send targeted email campaigns that are relevant to customers to encourage them to show interest. Plus, with our smart email schedule, they won't become overwhelmed. Instead, they can look forward to their regular newsletter and update for your brand!
One of the best companies I have worked with. They are very professional, I am very much impressed with the way they talk. Thanks guys for making my website more reliable and convenient so that people will know my restaurant in much better way.
Awesome service. I was very pleased to work with one best, my agent. She really went out of her way to clarify my doubts, helped me understand how the program worked and explained it all very well. Nice people and find the right option for me. I really appreciate their work, such a great services you provide guys in reputation management, online security, and many more online services.
CalifaNet has a very knowledgeable team, offers a pretty good range of options. They're also extremely easy to contact. One more than one occasion they've accomplished exactly what I was looking to get. I would highly recommend CalifaNet…!
I and my team were struggling to figure out the issue with our company website for months. Even after much effort, we could not get the desired amount of traffic or any visible results from our efforts. We then approached CalifaNet and their experts solved our problems within a month.
Your advice about our marketing strategies and the way we should attract clients was helpful.
If you are looking for a firm that can help you in creating a Custom Website or Digital Marketing services then look no further. The level of service, attention to detail and end results are second to none. I will use CalifaNet for any and all future branding and design needs!
Fast and EASY contact with you. I will use CalifaNet for any and all future branding and design needs! Thank you!!
eCommerce Businesses Benefit from Email Marketing
Shopping online is more popular now than ever before. In fact, a lot of high street stores are shutting down because eCommerce businesses are pushing them out. But this doesn't mean it's easy to attract and keep customers. With so much competition, you've got to work hard to engage customers and convert them into a buyer. For example, a lot of shoppers abandon their shopping carts or browse and don't make purchases.
If you run an eCommerce business, email marketing can be a fantastic way to grow your online store. For instance, you can target new customers, keep them engaged and let them know about new products. Don't forget that you can also use email marketing to support your sales. For example, you can send thank you notes and even tracking numbers. This helps you build a relationship. With segmented and automated emails, you can achieve maximum potential. Besides, we can take care of everything so that you can focus on the daily running of your business. It doesn't matter whether you're a small or large business, email marketing is an efficient use of your budget.
Choose CalifaNet from all newsletter companies

As a leading web design & marketing company, we know how to make your business stand out from the crowd. Therefore, when you entrust us with your website, you can be sure that we'll do an amazing job. In particular, we specialize in email marketing and know how to increase conversion with segmentation. We target customers that are interested in your products and start them on their journey down the sales funnel. We have a fantastic portfolio of happy clients. You can join us to get your business to the next level. It doesn't matter what industry you're in, we can help.