Grow Your Business with a Customized Website from CalifaNet
Stand out from the crowd with a professionally designed website.
Our web development experts can help you.
Call Us +1 (818) 357-5727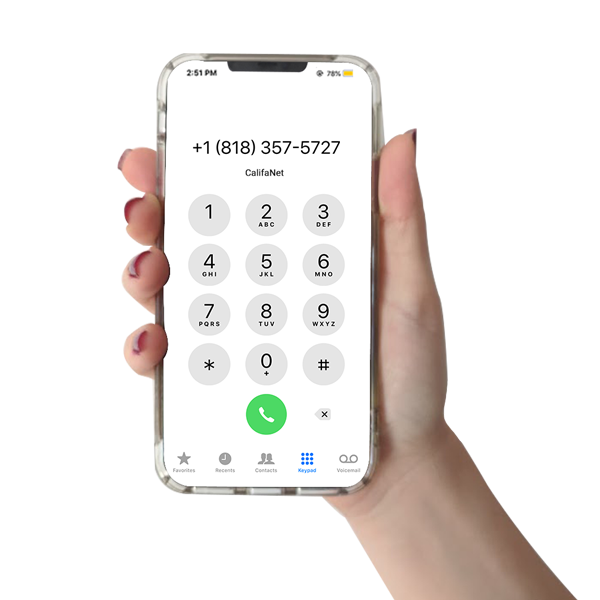 Stand out from the crowd with a professionally designed website.
Our web development experts can help you.
Call Us +1 (818) 357-5727
CalifaNet's Custom Web Services
Our developers have built dozens of elegant custom websites for our clients. We offer web design services that feature creative solutions to suit your needs: mobile website designs, responsive websites, eCommerce websites customized for your company, all built with the latest reliable technologies. We have done it all and have many happy customers (check out our portfolio).
Our custom website design team has years of experience, and you can see evidence of their efforts all over the web. We take pride in creating websites tailored to each of our clients, and our websites boast features on the cutting edge of the fast-moving web.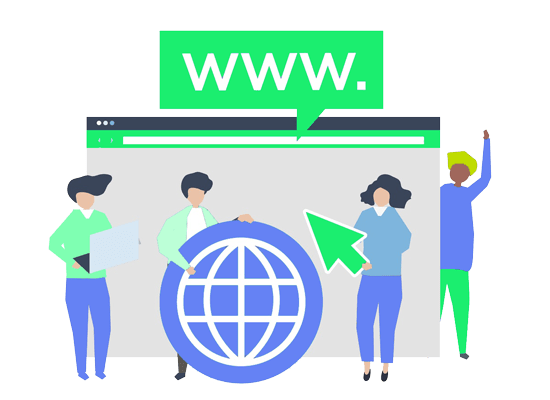 Responsive Web Design:

A few years ago, it was inconceivable that people would browse the web on pocket-sized devices. And now? Everybody does. This created a problem: how do you make a website that looks great on both a thirty-inch monitor and on a five-inch phone screen? This is the purpose of responsive design.

Design for every device:

Browsing with a mouse and keyboard is a fundamentally different experience from browsing on a touch screen. That doesn't mean you have to exclude one or the other. We keep your visitors happy, no matter what device they use.

Positive UX:

You could offer the finest products in the world, but it won't matter if your website is an ugly, confusing mess. In other words, bad user experience means no sale. Good user experience means happy customers.
Dazzling Websites
A flawed website can cause all sorts of issues. If your website looks like a high schooler's page in the 90s, nobody will remember your brand (at least not for the right reason.) If your website is bare of content, visitors won't engage and won't want to learn more.
Finally, if your website is just plain confusing, users are not likely to stick around long enough to figure out how to make a purchase.
We serve customers of all sorts. starting a small business and looking to build a brand beyond its infancy? We can help. Even if you're the marketing director of a large corporation and commit to a website redesign, we can help you there, too. Tell us who you are and we can discuss what you need.
Web Applications
We have years of experience developing cutting edge websites. Enterprise-wide solutions, many custom eCommerce websites, integrated platforms, even used cloud-development strategies:
we've done it all. No challenge is too tall for us to overcome, so why not let us know what you want to accomplish?
Responsive Mobile Websites
A mobile-focused website used to be little more than a competitive advantage, a little something to set apart one website from its desktop-only brethren. Of course, that is not the case any longer:
mobile websites are a must-have. Almost everyone has a miniature computer in their pocket. But even the most complex of desktop websites can shrink down to fit on those tiny screens without any loss of pertinent information.
Solutions for All Your Website Needs
Want a more interactive website? Sure. Just starting to sell online? No problem. Got some complicated backend systems to integrate? Absolutely. To summarize, we take pride in making easy-to-navigate, well-designed websites no matter what you need.
Easy-to-Use, App-Free Websites
Some do-it-yourself website platforms have this problem: the base program has little functionality, and you have to hunt through a tedious plugin marketplace to do anything beyond making a bare-bones website. You won't have that experience with us. With our built-in integrations, everything is easy to use right from the get-go.
Web Design with SEO in Mind.
A fancy website isn't much without SEO supporting it, and we add all SEO capabilities into our websites from the ground up. This makes it easier for users to find your website on the web.
Online Stores That Win Awards
Your website will provide many users with their first impression of your brand. Don't bore them. Our custom eCommerce development has wowed users all over the web.
A PROFESSIONAL LOOK FROM THE VERY BEGINNING:

Even if you're totally new, you'll look like a pro with one of our websites.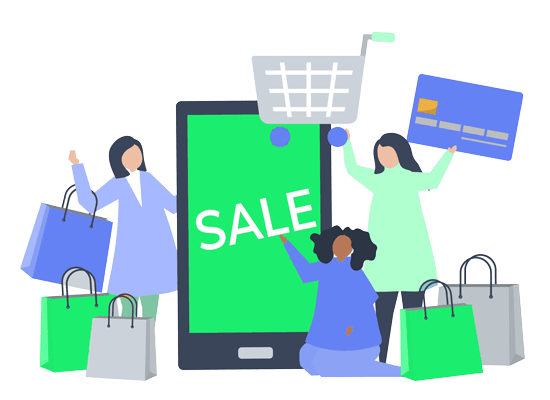 Customizable Layouts
No need to fuss with HTML or clumsy editors. Adding an image is as easy as dragging and dropping. Move elements of your page with just a few clicks. Customizing every element of your website is easy and intuitive.
DO IT YOURSELF:

Websites morph with the times constantly. You'll be able to tweak your website to suit your needs and the current trends.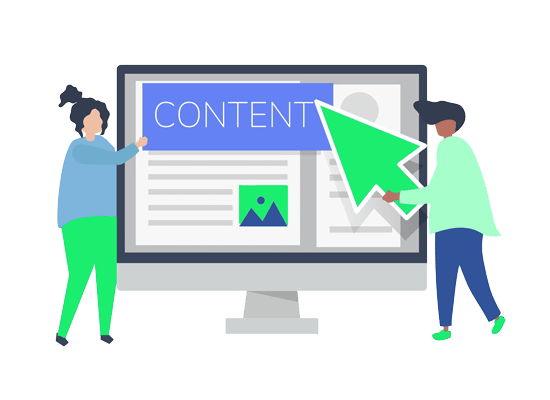 Websites Perfect for Mobile
Our content management systems function for any Internet-enabled device. Test how your website will appear on a five-inch, eight-inch, or thirty-inch (any size, really) screen. All mobile contents now load faster with Accelerated Mobile Pages (AMP) from Google.
RESPONSIVE DESIGN:

Visitors use a smartphone, tablet, or desktop all see what matters most on your website, no zooming required.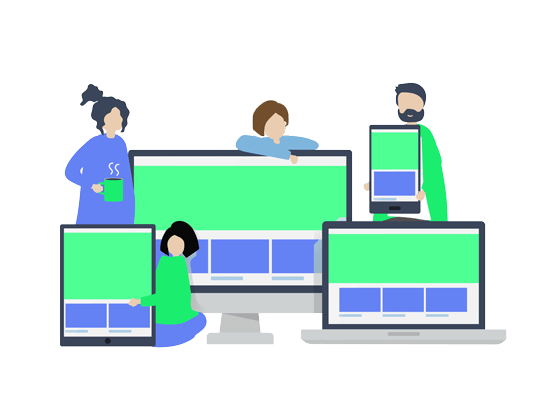 Designer-Made Templates
Our designers have set the industry standard for website templates. We craft every detail to suit your needs and the wants of your users.
TEMPLATES MADE BY TOP DESIGNERS:

Our award-winning designs can take your business to the next level.
CalifaNet Website Design Pricing
Basic Website
Suitable for potential super-startups and brand revamps for companies.

Complete W3C Certified HTML
Complete Deployment
100% Satisfaction Guarantee
100% Unique Design Guarantee
Contact/Query Form
48 to 72 hours TAT
100% Money Back Guarantee *
Startup Website
Suitable for potential super-startups and brand revamps for companies.

CMS will be Additional $250*
Complete Deployment
Complete W3C Certified HTML
Mobile Responsive
Contact/Query Form
48 to 72 hours TAT
100% Money Back Guarantee *
Ultimate Website
Suitable for potential super-startups and brand revamps for companies.

10 Unique Pages Website
Complete Deployment
CMS / Admin Panel Support
FREE Google Friendly Sitemap
Complete W3C Certified HTML
48 to 72 hours TAT
100% Money Back Guarantee *
One of the best companies I have worked with. They are very professional, I am very much impressed with the way they talk. Thanks guys for making my website more reliable and convenient so that people will know my restaurant in much better way.
Awesome service. I was very pleased to work with one best, my agent. She really went out of her way to clarify my doubts, helped me understand how the program worked and explained it all very well. Nice people and find the right option for me. I really appreciate their work, such a great services you provide guys in reputation management, online security, and many more online services.
CalifaNet has a very knowledgeable team, offers a pretty good range of options. They're also extremely easy to contact. One more than one occasion they've accomplished exactly what I was looking to get. I would highly recommend CalifaNet…!
I and my team were struggling to figure out the issue with our company website for months. Even after much effort, we could not get the desired amount of traffic or any visible results from our efforts. We then approached CalifaNet and their experts solved our problems within a month.
Your advice about our marketing strategies and the way we should attract clients was helpful.
If you are looking for a firm that can help you in creating a Custom Website or Digital Marketing services then look no further. The level of service, attention to detail and end results are second to none. I will use CalifaNet for any and all future branding and design needs!
Fast and EASY contact with you. I will use CalifaNet for any and all future branding and design needs! Thank you!!
An Expert Web Designer Is Waiting.
The online world gets more complicated every day. You want to build a website to attract users. OK, great. How will your website work on mobile? Will you need a separately made mobile website? Do you understand search engine optimization well enough to attract visitors to your website? Finally, how easy is your website to work with? Do you have to reinvent the wheel every time you want to add a new page or shift your template a bit?
There are so many questions to answer. It's no surprise that building a website can be daunting. So why not get help? We offer professional web design services for any sort of online business, from the smallest niche store needing a website built from the ground up, to old guards of industry updating their website to implement the latest trends and designs. There are experts available to talk right now, so don't delay and get in touch.