Social media marketing strategies designed to scale
Are you interested in social media marketing??
Our Social Media experts help you.
Call Us  +1 (818) 357-5727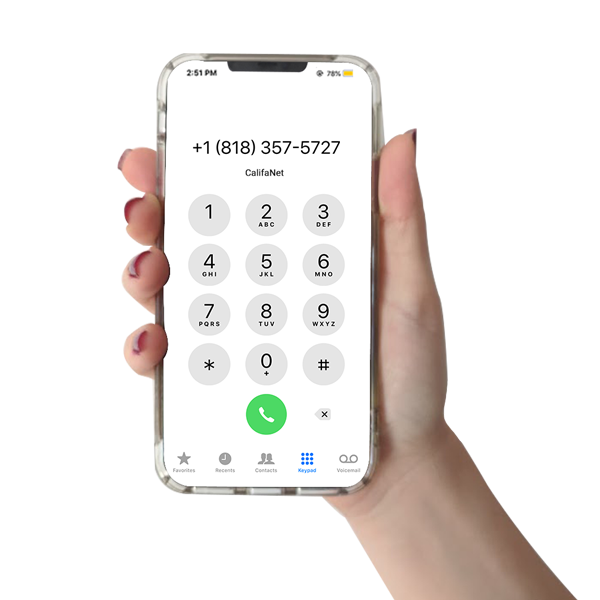 Are you interested in social media marketing??
Our Social Media experts help you.
Call Us  +1 (818) 357-5727
CalifaNet Social Media Marketing Service
Social media marketing services for all businesses. Our company manages social media networks such as Twitter, Facebook, LinkedIn and Instagram on your behalf. We use relevant social media marketing services to help businesses grow and meet their goals.
Account/profile creation and branding.

Campaign and community management.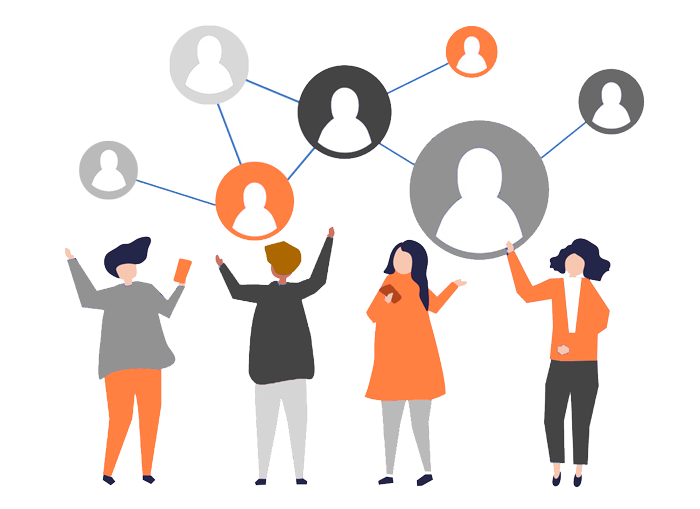 Facebook, Twitter, Instagram and many other networks are simply a part of daily life for millions – in fact, billions – of us. The ubiquitous use of Facebook extends to more than a quarter of the earths population- that's more than 2 billion active users.
With such a far-reaching scope, it's no wonder that these networks have become such a valuable tool for businesses. If you're not posting on Facebook, trending on Twitter or sharing pictures on Instagram, you're behind the times – but we can help.
Effective social media is about much more than just posting. Understanding proper optimization on social networks is a nuanced and delicate thing. What works for one brand may not be best for your brand.
What should you invest on Social Media Marketing
With over 3.2 billion people on social media globally, understanding how to market on various social platforms has become an integral part of every business's success
Defending against new and emerging threats
What SMM involves?

SMM entails marketing or trying to sell a product by advertising on social networking or social media sites, such as Facebook, Twitter, LinkedIn, Pinterest and Instagram. Social media marketing revolves around creating original, free, content on the sites in order to generate buzz about a brand
What makes your customers tick? Targeting the right audience is a critical, but often overlooked phase of effective social media marketing. If you don't know who your customers are, how can you reach them? CalifaNet social media campaigns start, by identifying and targeting your best audience.
Social media users want to be engaged, which means they want to see intriguing and relevant posts that appeal to their interests. Our social media marketing team understands this need and works with you to make your brand effective at connecting with your audience.
Cultivating an audience online is more challenging than ever. With so many social outlets, complicated algorithms and restricted exposure, it's hard for business owners to find the time to manage social outlets effectively.
One of the best companies I have worked with. They are very professional, I am very much impressed with the way they talk. Thanks guys for making my website more reliable and convenient so that people will know my restaurant in much better way.
Awesome service. I was very pleased to work with one best, my agent. She really went out of her way to clarify my doubts, helped me understand how the program worked and explained it all very well. Nice people and find the right option for me. I really appreciate their work, such a great services you provide guys in reputation management, online security, and many more online services.
CalifaNet has a very knowledgeable team, offers a pretty good range of options. They're also extremely easy to contact. One more than one occasion they've accomplished exactly what I was looking to get. I would highly recommend CalifaNet…!
I and my team were struggling to figure out the issue with our company website for months. Even after much effort, we could not get the desired amount of traffic or any visible results from our efforts. We then approached CalifaNet and their experts solved our problems within a month.
Your advice about our marketing strategies and the way we should attract clients was helpful.
If you are looking for a firm that can help you in creating a Custom Website or Digital Marketing services then look no further. The level of service, attention to detail and end results are second to none. I will use CalifaNet for any and all future branding and design needs!
Fast and EASY contact with you. I will use CalifaNet for any and all future branding and design needs! Thank you!!
Advertise to Your Exact Audience

Paid advertising campaigns on social networks offer distinct advantages compared to traditional pay-per-click (PPC) on search networks.
Social media advertising allows you to isolate people with specific jobs, skills, associations, age, gender, interests, hobbies, locations and much more.
With social media advertising campaigns, you target the searcher, not the search term, allowing you to better target the specific audience that you want to reach.
Get In Touch & Get Started Today.

As a leading web design and development company, we provide experienced designers and developers to take your online presence to the next level. CalifaNet's portfolio and client list speak for themselves. If you're looking for help with website development services and technologies such as Website Design, Dropshipping, Digital Marketing Web, we're the experts you want to talk to.